Monday Photo Blog: The One! The Only! Al Quint!!!!
Kicking off the month of June for the Monday Photo Blog we have a contribution from a living legend: Al Quint of Suburban Voice fanzine, now a blog,  who also helms the podcast Sonic Overload. Not to mention he was also in a band called No System, who had a record released on No Way a few years back. You read his column every month in the print version of Maximum Rocknroll. Needless to say, the man gets around and gets out of the house and participates in making and recording punk rock history. You should, and can, do the same.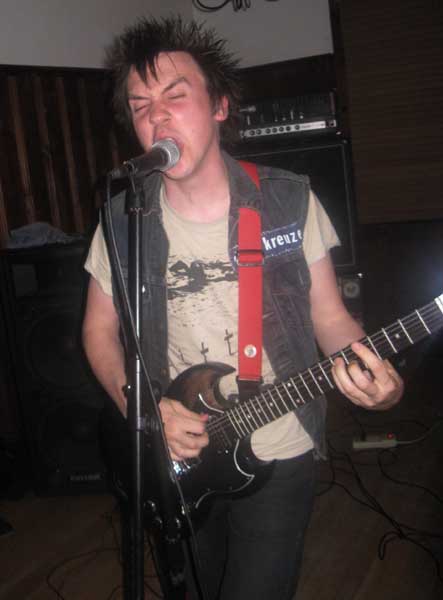 Send your tour photos, bands that have come through your town, the best of your local bands, etc. to: photoblog@maximumrocknroll.com. Include your name, a link to your website (or flickr, Facebook, or whatever), and the band (or subject), date and location of each photo. Just send your best photos — edit tightly. Three to seven photos is plenty, and it's best to send pictures of different bands. Please do not send watermarked photos. Please make your photos 72 dpi and about 600—800 pixels at the longest side. Not everything sent in will be posted, and a response is not guaranteed, but we do appreciate all of your contributions. Feel free to submit more than once. Thanks!