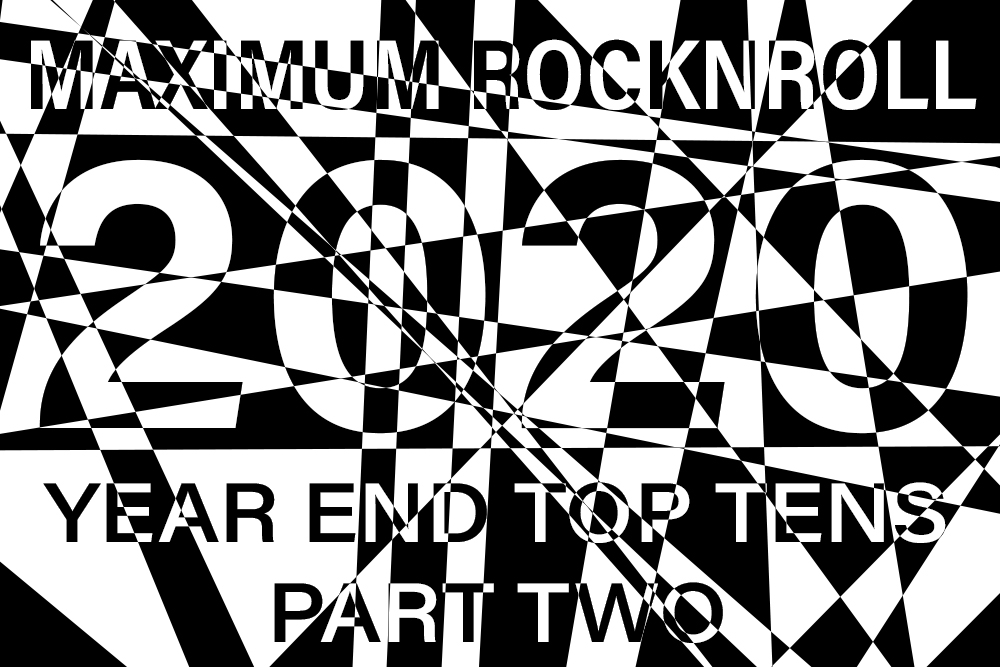 2020 Year End Top Tens, Part Two
Part two of MRR's 2020 Year End Top Tens.
Part one can be found here, with part 3 to follow next week.
IRON LUNG RECORDS
I'm Jensen. I spend most of my days packing boxes and making questionable decisions for Iron Lung Records, a windowless concern located inside the compound walls. Futureless, featureless, we exist. Here are some of the things that made 2020 less disastrous for me. 
RUDIMENTARY PENI — Wilfred Owen The Chances 7″ (Sealed)
I read an article a few years ago about RP's next album, The Great War, a concept thing about WWI, but so much time has passed. There has been a run of 180gr reissues of the latter parts of the back catalog and three very high quality Nick Blinko books released but no new album. You can't expect anything from this group. You can only accept what they give when they decide to give it. The only morsel to grab onto was a lone song on a CD called "Wilfred Owen The Chances" that accompanied his Visions of Pope Adrian 37th book released back in 2009. A minimal dirge worthy, like every other RP song, of seeing daylight. A beautiful thing, this. A particular high point being the grinding fuzz guitar tone, thick and foreboding. Since the subject matter of the song is about a WWI character, I assumed this was all the fruit from that "Great War" thought until this year when I was speaking with a friend and he told me Blinko sent him the songs to The Great War!!!! They exist. They're real. I thought it was never recorded. This level of anticipation hasn't been reached since LOW THREAT PROFILE dropped that fifteen second masterpiece on a comp 7″ and then sat on the ad-announced EP for something like seven years! And this goes way beyond that for me. Insane…and essential.

MORWAN — Зола-Земля (Zola-Zemlya) LP (Feel It)
This one hit me like a ton of bricks, and I have not stopped playing it since its release a couple months ago. The perfect blend of minor scale post-punk music and the icy bleakness of Eastern Bloc existence. Plus, the Ukranian language is the absolute perfect fit for this type of music. Shout out to the hard drum sounds and clean guitars. Really swims against the current in every way. Love it.

SUBDUED — Over the Hills and Far Away LP (La Vida Es Un Mus / Roachleg)
Historically I do not like when bands rehash anarcho-punk, but when BAD BREEDING started up, it had a new flavor to it. A freshness that brought back all the things I loved about the style growing up. Over the Hills and Far Away carries on with that sentiment, and injects a bit more of the thrash stylings that ANTI-SYSTEM or CONFLICT used to muster. Man, I love this shit, and SUBDUED completely nail it to the wall. Easily one of the best records of the year.

DESTRUCT — Echoes of Life LP (Grave Mistake)
A straight up ripping D-beat fist-pumper, complete with a Sugi logo and BASTARD-style red/white/black art. People are fawning over the HUMANT BLOD 7″ (and rightfully so, it also rips), but this one here might be the best of the genre for 2020. No frills, no gimmicks. Just well-written songs played with expertise.

PERMISSION — Organised People Suffer LP (La Vida Es Un Mus)
Unhinged and wild as ever. My friend Peter once said that no "real" hardcore band can write three good LPs. And this dude is a huge POISON IDEA fan, so I'm not sure why he said it in the first place. Well, add PERMISSION to the heap of bands that have proved Peter dead wrong. This, their third LP, is their best yet, and totally blisters the brain.

U.N.I.T. — What's It All For? 12″ (4Q)
Torn Light Records hit me up out of the blue to see if I would be interested in carrying some of these limited 12″s by a new group of young brutes from Texas. I figured it would be worth a listen, but holy hell this thing smashed me flat. It's vicious and tight and urgent, all the things I like in a hardcore band. I cannot wait to hear more from this, ahem, unit.

OILY BOYS — "Cro Memory Grin" LP (Cool Death / Static Shock)
Another one in the bruiser category. I'd never heard of this band until this year, and this LP is a fucking brute. Dripping with muscle and coated in sleaze. I hear they are a force to be reckoned with live too, though with the virus being the way it is, I may not ever get to see that with my own eyes. Let's hope they weather the storm and beat the shit out of a room when we all come back. This just feels unhealthy. More, please and thank you.

THE COSMIC SAND DOLLARS — Requiem for King Dick LP (Old Comet)
The second album by this revolving cast of characters all centered around Jordan Darby. You may remember that name from the hardcore band DRY ROT. But that is not what drew me to the record. As advertised, this LP is a very engaging mix of surf guitar and the requisite melodies (some familiar, some original) coupled with very unmelodic percussive noise tracks supplying the beat. Can't say I've ever heard anyone try to mix these two styles together before, but it totally works. This is new music that sure as hell ain't for the punks, ain't for the surf daddy-o's, and it ain't for the noise freaks either. I think it was made just for me.

SUCK LORDS — Songs the Lords Taught Us flexi (Edger)
Breakneck speed and super hot production makes this flexi actually sound pretty crazy and exciting. I really like that this band exists in Portland, which has historically been a crust place. Not that crust is bad—I love it—but when it's all the town has had, then it's hard to get excited about the next crust band, ya know? I also like that SUCK LORDS have a mascot guy. Generally, mascots are doofy, but here we are again with them swimming against the stream and it paying off for me. I wonder if they could pull off an LP? Might be too much of a good thing, but I welcome them to give it a go.

PITBUL — 2020 Demo CS (Schizoid Unit)
There I was, talking shit on tapes, and then this one comes into my life and just pounds my eardrums with pitch-perfect '80s hardcore. The surplus 'nam boots/hand-me-down leather jacket kind. Not that ballerina-with-vertigo-scooping-up-change kind. The ABUSED/NEGATIVE APPROACH/CAUSE FOR ALARM-kind of hardcore. I like this band. A lot.

ROTTEN RON READY
How is one supposed to list favorites in possibly the worst year ever?! Music now and as always equals sanity in my brain, and these are the few precious things that got me through. Yes. Most of this is from Pittsburgh, and yes a lot of it features the same people but what can I say? It's maybe the most fun scene in the world. John Cruel Noise says "don't move here!" I did anyway. Sorry. Now, in no particular order…
WHITE STAINS — demo CS (Cruel Noise)
Disgusting name, beautiful clamo.

NECRO HEADS — demo CS (Kill Enemy)
Dead Heads…get it?

RAT-NIP — Comfortable Chair EP (Song Book)
Fiercest in the 'Burgh.

MOWER — Grand Punk EP (Audacious Madness)
Imagine MOTÖRHEAD much dirtier.
CHILLER — Dread Creeps In EP (self-released)
The most vicious killers are unassuming and right next to you.

PEACE TALKS — A Lasting Peace EP (Cruel Noise)
Like HONEY BANE fronting AGNOSTIC FRONT, but not at all, really.

LIVING WORLD — Ubuntu (for George and Others) digital (self-released)
Most adorable and crushing heros.

SMUT — First Kiss LP (Iron Lung)
I miss L.A.! The most non-rockstar rockstars.

HEAVY DISCIPLINE — LP (Painkiller)
Floorpunching macho feminist rage.

INVALID — Do Not Resuscitate CS (Cruel Noise)
The best people making the best hardcore.

OK I lied, there's eleven…
SPECIAL INTEREST — The Passion Of LP (Night School/Thrilling Living)
A twerk-and-slam masterpiece.

Other stuff that kept me sane: Cruel Noise podcast, Life Harvester newsletter, and Beyond Damaged YouTube show. R.I.P. Melissa Kira / R.I.P. USA.
URSULA KOELLING
Ursula Koelling is a community radio DJ, devoted cat parent, and member of bands MR. WRONG and INDEX. 
As par the course for this year, the only order is disorder.
BONA RAYS — Poser / Getaway Blues 45 (Flashback)
These recordings were unearthed from the graveyard of late 70s punk jammers that were never released in their heyday. The title track combines punchy drum fills, fuzzed-out power chords, and an almost comically dated-sounding synthesizer. Vocalist Chas is the clear star of the show here, peppering intricate melodies with sneeringly staccato moments, reminiscent of X-RAY SPEX. The B-side has a strong reggae influence. Though Chas' vocals are still great, the shift of genre feels a bit half-baked here. Overall an excellent record that would make a great addition to the collection of any 77 punk/New Wave lovers out there.

ERA BLEAK — LP (Dirt Cult)
Portland, OR band ERA BLEAK's debut LP hits on all cylinders. Vocals are delivered with piercing intensity, a la GLUEAMS' Dorette Schmidt. The guitar sounds like if the DEAD KENNEDYS' East Bay Ray went to art school. The bass is played with immense dexterity/creativity, and the drums transition with ease between hard-hitting, ride-heavy fills and paired-down rhythmic interludes. This LP hits the ground running with thundering drums and angular guitar leading into a hypnotic chaos of rhythm and melody. This record chugs along like a freight train, moving through songs like Struggle, which brings to mind WIRE circa on returning, Robot, taking a garage punk approach, and Night of the Curse for a post punk feel. The songs on this record perfectly encapsulate that feeling of pent up energy on the edge of explosion. It's the soundtrack of revolution, reminding us that we've all got a voice, we've all got something to say.

ALL HITS — Men and Their Work LP (Iron Lung)
If this is your band name, you better dang well deliver the hits! Luckily, Portland's ALL HITS has no issue in that department. They seem to have bypassed the identity crisis many new bands find themselves in, and the result is an album that feels fully realized in a way that is thrilling to experience. Their sound combines a foundation of powerful, no-frills drum beats, and pounding/dexterous basslines, with melodic guitar leads and fuzzy chords. Vocals are a back-and forth effort between the two guitarists, one voice shouting rhythmic, the other weaving melodies. This is a band I look forward to hearing more from.

DESEOS PRIMITIVOS — LP (Going Underground / No Front Teeth)
This is the premiere full-length LP from Oakland's DESEOS PRIMITIVOS. With all but one track clocking in under two minutes, these songs don't overstay their welcome. This record will shake you out of your complacency. Full of pit-worthy bangers, which often take on an anthemic quality of shared vocal choruses that you can raise a fist to, and lyrics that tackle issues like colonization, gentrification, and homelessness. Harnessing the raw energy of early LA punk and hardcore influence, with a modern spin all its own, if this record has somehow slipped past your radar, be sure to remedy that.

NEWTOWN NEUROTICS — Kick Out! LP (Sealed)
This release contains NEWTOWN NEUROTICS' first six singles, following their lyrical evolution from the personal to the political. Steve Drewett's words ring out true as ever in this modern landscape of facism and corruption, these sentiments haven't aged a bit. Such an offering from this seminal group is a must have, what else can I say? And it comes with a 32-page booklet, as if you fellow nerds weren't salivating enough already.

BANTAM — Tamtam Mit Bantam CS (self-released)
Essen's BANTAM doesn't hold back on this fierce debut. A cacophony of distorted guitar/bass frenetic drumbeats backs an onslaught of snarling vocals. Dark, driving, and unrelentless, they bring to mind fellow weirdo German punks CARAMBOLAGE. Some songs lean into more of a hardcore structure a la ELECTRIC DEADS. Listening to this, I feel transported to the basement of some European squat with floors sticky from spilled beer, tumbling in a pit of sweaty bodies—a welcome fantasy these days.

RUDIX — digital demo (self-released)
In the spirit of modern DIY, this demo was recorded on a cellphone in Buenos Aires. Unselfconscious and raw, it's everything a good punk demo should be. Songs are bare bones, hard-hitting, and deliver a dose of fun that had me hitting replay. A much-needed distraction from impending mortality and other 2020 brain spirals. Influences range from 70s/'80s punk along the lines of Brazil's 3-D to early hardcore to garage-worthy CCTV-like-sounds.

HONG! — CS (Guerilla)
Snotty hardcore from Tangerang, Indonesia. This bunch aren't reinventing the wheel here— and they don't need to. A sheer shot of adrenaline that lasts the duration of one frantic lap around your living room. If you stub your toe, you only have yourself to blame. Go order a cassette and support international hardcore!

RUBBLE — Parts Per Million EP (Distort Reality)
Portland's RUBBLE is a UK82/anarcho-punk group that has consistently put out solid material. This EP is their third release. While staying true to the stylings of the aforementioned genres, there's nothing scripted about their sound. There is a creativity of song structure that, along with killer chops and compelling lyrics, makes this band a real stand out. Parts Per Million is an instant classic, four blistering tracks that demand to be turned up to eleven.

NEUTRALS — Personal Computing / In the Future 45 (Slumberland)
This is Bay Area band NEUTRALS' fifth release. They first got on my radar with their excellent full-length Kebab Disco, a glorious medley of jangly punk toe-tappers with witty lyrics. It reminded me of TELEVISION PERSONALITIES meets the TIGHTS. I adored it, and was afraid it might be all downhill from there, but they keep outdoing themselves—are they just a bunch of hit-generating robots cleverly disguised as sweater-wearing Bay Area dwellers? I'll keep you posted. In the meantime, here's Personal Computing. It is five minutes of DIY pop ecstasy, how could you deny yourself that?

VIOLETA HINOJOSA
Violeta has played guitar/bass/vox in bands such as RATAS DEL VATICANO, CREMALLERAS, SOGA, LOS LLAMARADA, and a few others. Also an occasional illustrator for punk flyers and album art.
All I have to say is I don't miss shows, and this year has completely destroyed me, but here are a few releases from the abominable 2020 year that kept me going and at times have given me slight happiness while I listened to them in my confinement.
RIKI — LP (Dais)
My favorite record that came out this year, measured in terms of how much I listened to it throughout the past few months. It's incredible how music as satisfactory and sonically pleasant as this can still be made. I did say I don't miss shows, but I've never seen RIKI live, which is a bummer, and I really am hoping to be able to see them in our post-apocalyptic world.

DAME — LP (Beach Impediment)
There are a number of reasons why I consider this record brilliant, but what I can say now is I think it reflects a band finding its own sound and path and growing in a beautiful unique way. There's no other band like DAME right now, and I kind of find it sad that people just see them as an "all women" band instead of appreciating their actual musical originality.

MUTANT STRAIN — LP (Sorry State)
I kind of came late to the party and a friend recommended this record to me recently, which I'm thankful for, because those killer guitar riffs really do give me hope. Excellent!

QUIMERAS — Demo 2020 (Corona)
A debut demo by this band from BogotÁ¡, Colombia, and I hope despite everything that has happened, they still release more stuff, because this was a record I enjoyed so much and it was one of my little hardcore treasures this year. I like that from beginning to end, this demo is very cohesive in its destructive hopelessness.

RIBBON STAGE — My Favorite Shrine EP (K)
OK, I don't wanna use the word "cute" to describe this, but it really is. It's actually very imaginative, and it borrows a lot from bands I like a lot, like DOLLY MIXTURE and MARINE GIRLS, but kind of printing its own style to it. Very cool pop songs.

MYSTIC INANE — Natural Beauty EP (Cleta Patra / La Vida Es Un Mus)
The last release by these masters of outer space noise. Some of the tracks on this EP seem to have a six-tempo beat, which is something very unusual, and I honestly don't remember a recent band crafting up songs like that, which I appreciate. I fucking love MYSTIC INANE.

CHRONOPHAGE — Th' Pig Kiss'd Album LP (Cleta Patra / Soft Office)
Everything that CHRONOPHAGE has put out is extraordinary, and this record is not an exception—It actually seems to be a seamless continuation of their great Prolog for Tomorrow. I love each and every song, and I love the whole character of this band; they're a big inspiration for me. I'm so sad the pandemic started just as they were about to tour Mexico for the first time.

CRY OUT — More Echoes of a Question Never Answered…Why? 12″ (La Vida Es Un Mus)
A great, genius rendition of CRASS's Penis Envy by the late and talented Rosie Davis, which came out shortly after her passing. The CRASS reference is evident but to me this record is also reminiscent of other anarcho-punk bands like HAGAR THE WOMB and even RUBELLA BALLET. The lyrics are beautiful and insightful, with a sense of utter despair. I still listen to these songs a lot and find them very inspiring, particularly "Your Shame Not Mine."

MURO — Pacificar LP (Adult Crash / Beach Impediment)
Another great album by MURO, and another Colombian band that made it to this list! Very powerful release indeed. I want to go to Colombia so bad. South America is probably the only place that matters anymore in terms of punk, or what's left of it.

SPECIAL INTEREST — The Passion Of LP (Night School / Thrilling Living)
There's nothing I can say that hasn't already been said about this record. It's intense, it's amazing, and it's released by one of the best labels in the US, too.

Honorable Mention:
ALL HITS — Men and Their Work LP (Iron Lung)
I just found out about this band through a friend recently, and I have only listened to this record a few times, but I really enjoyed it. Right up my alley in a way that surprisingly encompasses a broad music spectrum, from catchy garage punk instrumentals to belligerent sort of anarcho-punk vocals. Highly recommended!

BEN C. TROGDON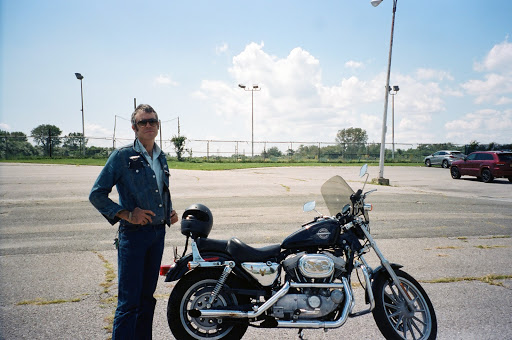 Ben makes Nuts! Fanzine, Tattoo Punk Fanzine, & Rock N' Roll Forever magazine out of New York, New York.
Suck Blood Records
Anything they put down I wanna pick up. They study punk, metal, and hardcore, and build these bands with so much skill and care. I think my favorite is MASOCHISM, and Mateo Hog's is KRIGSHODER, but all their bands rock—and I think they're all made up of the same people!!!
TOWER 7 — Entrance to a Living Organism CS (D4MT Labs Inc.)
Sounds like they are referencing original crusty-sounding punk. Crust before crust added violins, got wildly epic, and became its own style of music. I dig this sound! Lil Joe has nasty deep vocals, and Shiva has perfected his guitar tone. Can't wait to see this band live!

TWISTED THING — Sacred Cement EP (Corpus)
Fucking god damn, the toughest band around. The only NYHC band around! Hard riffs and psycho vocals. Suck in the twisted sound.

GARRAPATA — Demo CS (Roachleg)
Not for posers or the faint of heart! This is the emotion, anger, and energy of trying to get by in the third world.

SLENDER — Time on Earth LP (La Vida Es Un Mus)
Under the Manhattan Bridge, there lives a troll. Slender songs are sung at forgotten ponds in Prospect Park, and at late night gatherings around bonfires next to the train tracks in Forest Park.

VIOLENT CHRISTIANS — New Blood for a Dead City EP (Roachleg)
Rapid ripping USHC. It's got 80's nuclear bomb urgency. Beat's not off, but it's got that feeling.

SALVAJE PUNK — Demo 2020 CS (Burning Paradise)
Ripped ass, raw d-beat hardcore but with more character then your hometown D-beat band. Vocals are brutal! And it's so fast! Stomp down the street, squeeze your brain 'til it pops out while listening to this tape.
MENORES POSEIDOS / PIÁ'ÉN — Liberacion a Traves de la Violencia split CS (self-released)
It's exhilarating to hear bands with very real, very important things to say. MENORES POSEIDOS is from the ruins of the once prosperous mining town of Lota, Chile. The mining companies moved away in the '90s, and the quaint ocean town fell into a deep poverty it hasn't recovered from. Life there is hard. PIÁ'ÉN is from Spain, but the drummer/vocalist is from Chile, and their songs have a similar desperation and message as MENORES POSEIDOS: what it's like growing up when your surroundings and livelihood are exploited and polluted, with no life options or opportunities. I saw PIÁ'ÉN play in Santiago last North American winter (South American summer), outdoors on an abandoned basketball court. When the generator broke, a crafty friend hooked up the amp to a street light to steal electricity and keep the show going. The punks were going nuts! Bouncing around, singing and moshing. It felt alive, raw, and very real. One of the most powerful shows I've ever been to. PIÁ'ÉN has the toughest sounding vocalist of all time.

IMPORTANT SHARED MUSIC EXPERIENCE OF 2020
POP SMOKE: When SoHo was looted during the protests this summer—I wasn't there, but I was told—it was a crazy street party. The block the Dior store is on was full of people. People were standing on top of cars dancing and watching as other people were taking turns trying to smash in the shatterproof door. Apparently, the thing that got 'em in was when they started throwing a Citibike at the door, the glass finally broke. POP SMOKE's "Dior" was blasting from every speaker and smartphone, and every person there was yelling along to every single word. And at the protest, on those big ass speakers being pulled around, every other song was POP SMOKE's "Welcome to the Party," and everyone yelled along and danced like the song was a part of the city's DNA. Listening to it now gives me goosebumps! What a crazy summer. I love POP SMOKE. Rest In Peace.
Please send me tapes, records, zines and links :) PO Box 1959, NY, NY 10013
vegetablesgreen@gmail.com
tattoopunkfanzine.com
Alex SN
Hi! I write and coordinate content for Undergrounz Zine, and also play guitar in RUDE PRIDE and KIDS NEXT DOOR. List in alphabetical order.
THE CHISEL — Deconstructive Surgery EP (La Vida Es Un Mus)
"Maggie, Maggie, Maggie…Dead!" Angry, tough, in-your-fucking-face music. An explosive cocktail of COCKNEY REJECTS Oi!, UK82, and the best hardcore punk you could think of. This record hit me like a hammer when it came out, and I still listen to it at least once a week. I love it from start to end. Tight riffs, rough attitude, and incredible catchy vocals. "Class Oppression" is just a fucking anthem. Go to the pub (or the picket line), grab a pint, and start smashing heads.

CHUBBY AND THE GANG — Speed Kills LP (Static Shock)
This is probably the record I've listened to the most this year. It's simply amazing. I already loved their previous bands (ARMS RACE, VIOLENT REACTION, CROWN COURT), but this is another thing. Hardcore kids with a more rock'n'roll approach making an incredible
fresh punk rock set. They have managed to play classic rock'n'roll riffs in a completely innovative and fresh way. The vocals are fucking catchy, biting, and funny. This is one of those albums that is beyond the barriers of punk. They expand the limits of the genre in some brilliant ways. It won't surprise me if it ends up being one of the most relevant records of the decade. Plus, it has the best artwork ever.

GELD — Beyond the Floor LP (Iron Lung / Static Shock)
I literally get goosebumps listening to this. Imagine a crossover between the fury and strength of IMPALERS, the rawness of GLUE, the abrasiveness of CANDY, and a lot of Burning Spirits influence. Well, GELD is this and much more. The guitars are fucking sick, the bass has some rad lines, and the voice is like the agony scream of a maniac sentenced to death. It's as dense and hot as magma, fast, crude, and completely deranged. They have created a subterranean world of darkness and confusion, where an extreme noise is played nonstop to torture the disturbed minds who inhabit it. When it came out, it was the only thing I listened to for a whole month.

KOHTI TUHOA — Elä Totuudesta EP (La Vida Es Un Mus)
They were supposed to come and play in Madrid last spring, but it obviously went down. It was such a let down. But instead, they put out a new EP, so I consoled myself with it. I think it is their best record so far. The sound matches just perfect their aggressive and fast style, and the voice has a really strong personality that glues everything up. Pure, unadulterated D-beat for maniacs. Give it a go.

KRIGSHODER — Krig I Hodet CS (Suckblood)
This record is a sheer maelstrom of tight, frantic, and completely deranged old school hardcore punk. I reviewed it when it came out, and I remember thinking that this is how youth and punk always taste to me. That's how good it is. The result of an international connection between Los Angeles and Norway. If you don't dig it, you are dead inside and don't deserve to be happy.

LEBENDEN TOTEN — Synaptic Noise Dissociation LP (Iron Lung)
This one was a tough decision. I doubted between LEBENDEN TOTEN and the last HAIRCUT EP (Cake, on 11PM Records). I ended up choosing this one. Not because Cake isn't a great record (it surely is), but because Synaptic Noise Dissociation is the closest I've been to a gig since February. I know there's no new material in there, but I think it is amazing that this is a recording of a live show. Everything is so tight you wouldn't believe it. LEBENDEN TOTEN is a noise institution. A wall of sound out of sheer gained and distorted guitars, three-chord riffs, tons of feedback, dissonance, and freneticism. A mortar of glass-shattering noises, of musical fog that permeates everything. And, also, they're one of the most relevant bands of this century, and it is always great news when they put out something new. Their former work came out in 2017. In 2020, they still got it.

LOSS PREVENTION — Shoot to Kill EP (11PM)
This EP is for those who have a taste for old school sound. Dizzy, vertiginous hardcore punk sustained on mind-bending nimble guitars, twisted licks, frenzy, and powerful vocals. I completely dig it. One of the greatest findings of this year.

MURO — Pacificar LP (Adult Crash / Beach Impediment)
For me, MURO is one of the best bands of the last years. There is no one playing like they They have created a unique and very personal style that collects influence from a lot of different scenes. Pacificar came out just at the beginning of the pandemic, and hit my turntable pretty hard. They are an example of DIY attitude, and know for good how to deliver unbelievable raw hardcore punk like nobody does. In the hardcore world, where everything seemed to be already invented, there are tons of genres and subgenres and new bands trying to sound like everybody else, MURO play a passionate and true to the bone style of hardcore punk. For authentic lovers of the genre.

OILY BOYS — Cro Memory Grin LP (Cool Death / Static Shock)
Wow. Australia's most hidden gem. Sometimes straightforward hardcore, sometimes pure mayhem and extravaganza. Another of those records that broke limits and goes beyond. The debut LP by OILY BOYS is an incredible example of how it is possible to experiment in this kind of music, usually so tight and sealed. Every time I listen to Cro Memory Grin, I end up discovering a new aspect that fascinates me. It's a perfect album—do yourself a favor and give it a listen.

SIAL — Tari Pemusnah Kuasa LP (La Vida Es Un Mus)
SIAL completely captivated me. Political hardcore punk: powerful, strong, and radical, with lyrics in Bahasa Melayu, Singapore's indigenous minority language. The music is rudimentary and primitive in the best possible way, putting together influences from UK82 and Japanese hardcore, but still managing to sound wildly fresh and innovating. Checks all my boxes.

ERICK BRADSHAW
Erick Bradshaw hosts Spin Age Blasters on WFMU, and makes sounds as Cyanide Tooth and as a member of Maximum Ernst. Presented in alphabetical order cuz letters are better than numbers and rating music is mighty feeble.
ADULKT LIFE — Book Of Curses LP (What's Your Rupture?)
Let's hear it for those who waged war, endured close-quarters combat, survived the final charge, and disappeared to lick their wounds, then re-emerged decades later to an uncaring world bearing battle scars and hearing damage. But, let's skip the glory-hounding and merely acknowledge that this is a prime slab of attitude rock distinguished by one of the top lip-curlers in the game.

ESCARE — Infinity Crime CS (Drunk Dial)
Oregon concern that plays a slippery and thrilling form of prog-aware punk. What would it sound like if a hardcore band covered THE SOFT MACHINE? Why, it would sound like "Brain Island" and it would be a joy to behold. "Long Letters" packs an indecent amount of melody in 48 fleet-footed seconds. Calling all MINUTEMEN enthusiasts, I got something for you. (See also: LANDOWNER)

GEN POP — PPM66 LP + 36 Counties tape (Post Present Medium/self—released)
Everything modern "mod" music should be, but poised in stark opposition to such redundancies. The album fulfills high expectations, but the short-run tape that preceded it (released digitally this year) is just as necessary.

HANDLE — In Threes LP (Upset! The Rhythm/Maternal Voice)
DUDS were an excellent band and some former members carry their torch into a dimly-lit cavern where HANDLE makes the rhythms echo and ricochet and quaver and the air starts to vibrate like a paranoid ESG with spy soundtrack aspirations. Guitars take the afternoon off and non-trad instruments are utilized with brevity and wit and a good time is had by all.

MASSICOT — Kratt (Spurge/Harbinger Sound/Les Disques Bongo Joe/Red Wig)
A Swiss unit who have long been one of the planet's premier minimal art-rock bands. You could call it post-punk. Maybe if OOIOO had grown up down the road from the Bauhaus, they'd sound like this. There's a similar irrepressible energy that Massicot harnesses so naturally. Repetition, right angles, vocal chants and squiggly lines—the Massicot modus operandi.

NAPE NECK — CS (self—released)
UK trio unspools tense noise-rock rife with everyday terrors. The guitar nags at you like a missed opportunity while the bass and drums constantly clip your wings with glee. Hectoring yet melodic vocals complete a vicious combo of skill and intent.

OILMEN — Tremendous Menace/Expect Excellence! LP (Adaadat)
In a different era, this London band would receive wider acclaim. I can see them garnering raves in NME and Melody Maker after punching out Noel Gallagher at a Suede gig or maybe PJ HARVEY dropping their name in an interview. Fortunately, they didn't escape my clutches, as their smash-up of BITING TONGUES and GALLON DRUNK is right up my sodden alley. When the razor edge of sarcasm is wielded this expertly, you'd be a fool to take your eye off the glint of the blade.

P22 — Human Snake 12″ (Post Present Medium)
An intense art-punk statement that put heads on swivels during early quarantine times. Perhaps the most thrilling listen of the year, as it sounds like a band being born spontaneously yet fully formed. P22 winks and nods at peace punk and hardcore, but decides to go home alone at the end of the night. Can you blame them? They've got everything they could need on this succinct and sinewy record.
SLUM OF LEGS — LP (Spurge)
After a pair of stunning singles released last decade, it was worth the wait for this damn-near-perfect album that runs the gamut of emotions from anger to bliss to thwarted desire and all the way back around again. SLUM OF LEGS is a septet of comrades and allies that display a hard-won confidence at every twist and turn. Musical styles are blended, shredded, shedded, exalted and invited to party—the cost of admission is your own blank slate.

10. Here's where I flout the rules and use my last entry to list a slew of bands who gave us great releases this cursed year: LAVENDER FLU, COLD MEAT, BLÁ"M, STRAW MAN ARMY, GIRLS IN SYNTHESIS, WARM RED, MOTH, DAME AREA, BLACKHANDPATH, ZURICH CLOUD MOTORS, ONO, LAMPS, MR. WRONG, SPECIAL INTEREST, FRIED E/M, SOFT SHOULDER, DIODE, CURED PINK, MOOR JEWELRY, KALEIDOSCOPE, OOF, NAG, USA NAILS, CONCRETE LAWN, LIIEK, CHEAP MEAT, WAX CHATTELS, PHEW, PLEDGE DRIVE, BRANDY, SHIFTING, PARNEPAR, NEGATIVLAND, NONE, MODEL HOME, COOL GREENHOUSE, SOOT, WALKING KORPSES.
Archival Thrills:
The early EX on Superior Viaduct is essential. Sheffield Tape Archive dug up GRAPH 1978, which should've been a neglected classic instead of a lost one. The CRASS remasters sound spectacular. Dunno why the PATHETX's 1981 that Third Man put out wasn't setting stereos on fire Devil's Night-style. Just some no-good punks peeling off arson soundtracks, not unlike the FREEZE. The STIRLING 5-song 7″ EP on Chunklet was recorded in 96 and slots beautifully w/ second-wave Crypt shitkickers like Bantam Rooster and Los Ass-Draggers. The PUDS 7″  on Radical Documents is a nice slice of true art/pop weirdness. Covering years of live electric MILES DAVIS shows, The Heat Warps blog has been a crucial source of occult energy.
Also: TWISTED NERVE, SCISSOR GIRLS, UNITED MUTATION, VERTICAL SLIT, STRANGE FRUIT ABIKU, PULSALLAMA, HARRY PUSSY, SNOT PUPPIES, KALASHNIKOV, PYLON, SLUGFUCKERS, SILVER PALM, Four Stars comp.
ERIN YANKE
Erin Yanke is a longtime MRR shitworker and a host of Life During Wartime on KBOO in Portland, OR. When there are shows, she plays in NOXEEMA. Currently, she is the Executive Producer for the podcast series It Did Happen Here, an independently produced podcast that documents the fight against racist white skinheads in the 1980s and 90s after the murder of Mulugeta Seraw. 
I'm not counting reissues here in my Top 10. But, shout out to the AK79 comp, the CRASS and THE EX reissues. Now Songs for Now Times. None of these bands are brand new, just new records. It was a year for being impressed by those I already know.
SPECIAL INTEREST — The Passion Of LP (Night School / Thrilling Living)
The perfect band for 2020. The best of the old world real dance party sweating out the bullshit and embracing life, embracing such a small word for what they do. Raw music for raw people. Punk dance music. Give a cold shoulder to the current fuckery, this is perfect for remembering what we have to live for, what we have to fight for, and what we'll get to come back to when we come back together again.

MR WRONG — Create a Place LP (Water Wing)
This band makes me happy to be alive. They are so good, fun, political, and complex. So much ferocity of love here, it is unstoppable! They all have space to shine with their instruments and their shared vocals.They're also such a gang and also so welcoming. Lucky for us, they captured all this on record. This record is a gift!

ERA BLEAK — Era Bleak LP (Dirt Cult)
Era Bleak is the perfect anthem for a pandemic, people's uprising, collapsing economy, and no social life. Justin and Candy have been in some of my favorite bands, and ERA BLEAK is urgent and angry and spastic and fucking sick of all your shit, you stupid fucking world, so just fucking knock it off already! They don't sound like CODE OF HONOR, but I get that feeling in my gut: we are right and righteous, we have the best bands, and we will survive your bullshit and win.

MURO — Pacificar LP (Adult Crash / Beach Impediment)
I heard "Tirania" on someone's radio show, and it made me turn my head and look at the radio: what is this? Luckily, the DJ announced the songs right after, and then played another song from the record. It's been a long few years, but I'll never forget you again. This record is all my favorite things about modern hardcore, and none of the bullshit. I love the vocals: they change around, they spit fire and inclusion. The music is fast and furious, straightforward but not predictable, and those drums! A treasure.

NEGATIVLAND — The World Will Decide LP (Seeland)
Who else can make social commentary this funny? The samples are so, so good, and the background music is the perfect platform to make loops and collages and mixes shine and pop. "Before I Ask," the song about asking your device questions, is my favorite.
SHOPPING — All or Nothing LP (FatCat)
The angles on this record are not as sharp as the earlier releases, but this is still a great post-punk dance record. I love "Follow Me". It's playful and dynamic and summertime fun—and then surprise! This is irresistible. PS: they also released a digital EP live at KEXP from their mostly cancelled US tour in COVID—March. It's also on Bandcamp.

LEBENDEN TOTEN — Synaptic Noise Dissociation LP (Iron Lung)
I love LEBENDEN TOTEN. Guaranteed to bring the catharsis that I need as a punk in a world that turns on capitalist whim and cruelty. They're creative, exciting, and a Portland treasure. This live recording is such a gift while we can't see live bands. It would be a stand out anyway, but this year, this record is a necessity, a necessary ingredient to my mental health.

SIAL — Tari Pemusnah Kuasa 12″ (La Vida Es Un Mus)
The international punk scene has a lot of the same influences, it is so rad that there are still bands like SIAL putting out records like this that rage full on, and also include influences from where they live—mostly in the lyrics. To the ears, this is pure great hardcore. The vocals are incredible, and the music is mean and menacing. Those drums! I love it.

LONG KNIFE — Night of the Hunter / Rough Liver 45 (Beach Impediment)
Great songs. Powerful and sinister. "Night of the Hunter" is (I hope) the soundtrack to a future scary movie that will have an amazing poster and tell the story way worse than this song does! I love the end. The guitar nerds will freak out over "Rough Liver". We know they got the map from POISON IDEA, but they are making new trails.

ALL HITS — Men and Their Work LP (Iron Lung)
A bold name, I thought, when I got to first see this band. They were right! This record is proof! It's catchy for sure, but more complex than that with excellent lyrics and vocals, and a drive that is unrelentingly awesome and cathartic. "Blockhead" and "Kickback" are my hits on this all hits record.

BEN MARSHALL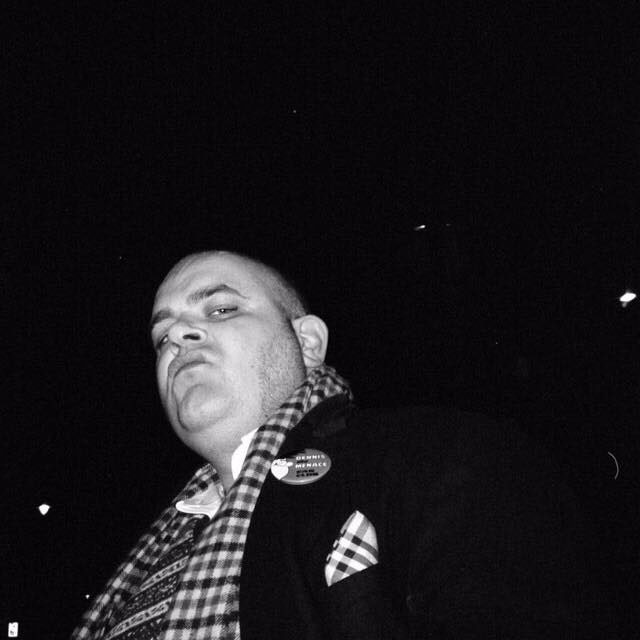 Ben Marshall is a reviewer for MRR. Herbert with a heart of gold, short-haired rock 'n' roller.
CHUBBY AND THE GANG — Speed Kills LP (Static Shock)
An amphetamine rampage through the streets of swinging London town, CHUBBY AND THE GANG'S brand of hand-clappin' foot-tappin' pint-soaked patter is an intoxicating cocktail of DR. FEELGOOD, the JOOK, EDDIE COCHRAN, BILLY BRAGG, Motown, and having a laugh, which is a recipe for my favourite record of the year. Equal parts pub rock, 77 style punk, and good ol' fashioned rock'n'roll baby, all played at lightning speed; Speed Kills, but I don't want to live forever.

THE CHISEL — Deconstructive Surgery EP (La Vida Es Un Mus)
A record seething with barely-contained menace and fury, and one that could have emerged kicking and screaming from a No Future Records compilation in 1982, all piss and vinegar in hobnail boots. The speed of CRIMINAL DAMAGE and the sneer of the FITS, all meeting for a pint and a fight.

NÖ CLASS — Don't You Worry About Us EP (Contra)
Boozy boganry from the boys down under, lurching between COCK SPARRER-style arms-around-the-shoulder last orders anthems, to FACES-style knees-ups, it's the perfect soundtrack to dusting yourself off and sticking two fingers up to the world. Antipodean ANTI-NOWHERE LEAGUE-style vocals meets early AC/DC riffs for blokey bonhomie.
FAZ WALTZ — Rebel Kicks LP (Contra / Spaghetty Town / Surfin' KI)
I did not expect the lads from Lombardy to produce the perfect soundtrack to getting your head kicked in outside Ninian Park in 1972 by someone in flares and a feather cut, but here we are. Hip-swinging T. REX and SLADE worship, a loving rummage through the best of the junkshop glam record bins.

PRESSURE PACT — Scared off the Streets LP (Wolves of Hades)
A lumpen slab of Oi!-tinged Euro hardcore. Pure primitive riffs that hit you right in the neanderthal part of your brain, a drum kit that is being leathered like it owes someone money, and vocals that grab you round the throat like you've spilled their pint. Music to get pissed off to.

SS/BLOCK — Mob Violence EP (Mental Crash)
Utterly unhinged Malaysian hardcore, pure primal music. Has the feel of an IMPALERS or WARTHOG pit frenzy type with pure raw punk vocals. As they say themselves, No frills, No bullshit, No pose.

MESS — Intercity 12″ (Mendeku Diskak) 
Pure and uncut BLITZ worship from Guadalajara. "Street Boys" is the stand out track on here, just a perfect two-and-a-half minutes of UK82-inspired Oi! An absolute belter, I cannot wait to see what's next from this lot.

HEAVY DISCIPLINE — LP (Painkiller)
This is the real deal. Hot off the heels of a killer demo, HEAVY DISCIPLINE bring the exact kind of hardcore yours truly loves, it goes like billy-o; all furious barked vocals and breakdowns like BOSTON STRANGLER or latter-era GBH. Pure grimace-inducing riffs and shitkicking aggro.

V/A — Kaosa Euskal Herrian LP (Tough Ain't Enough)
This collection of Oi! and punk from the Basque Country took me completely by surprise this year, but I totally love it. Aside from the mighty CUERO and the raging REVERTT I wasn't too familiar with many of the bands included, but there's a lot to love, I particularly enjoyed the anthemic streetpunk stylings of MIÁ'OI! It's also one of the more vital records politically this year, showing the power of punk to document the process of national liberation, as OI POLLOI said "if we stand together we'll beat the system," too fucking right!

NABAT — 1981 Demo LP (Puke N Vomit)
I shouldn't need to introduce you to NABAT, the definitive Italian Oi! Band, and progenitors of the brute force, stripped-back skinhead punk which has defined a lot of the contemporary European Oi! classics. If I do need to introduce them to you, you need to give your head a wobble mate, and stick this on quicksharp. A demo, long thought lost and only recently rediscovered, it shows a rawer, and more playful, side to NABAT, and a really fun look at the early period of a band that would go on to define a genre.
BEN PERKINS
Ben Perkins presents Maximum Rocknroll Radio (with Camille and Sean) and REPETITIVE STRAIN (with just Sean). Pre-pandemic, he played in SCRAP BRAIN. He also used to edit Another Subculture, London's punk listings newsletter, but now since there's no gigs he prints out Alternative Strategies on his inkjet, and is getting into rambling and stamp collecting.
We all know how 2020 went, so here are some loud noises. Looking at the below, it confirms that I miss hardcore primarily as a live spectacle rather than on record (with some fine exceptions) and that my 2000s indie lineage means that I'm going to lap up anything that sounds a bit like PYLON or the YEAH YEAH YEAHS. No shame, except for my music writing, so I'm keeping that as brief as possible, but then that's what the music players are for, right? Like everyone else, I can't wait to get vaccinated and then flake on gigs north of the Thames with a renewed vigour. If there is one piece of advice I want to give you, it's to ensure that you post cassettes as Large Letters and buy B/00 envelopes; take these steps and your demo will break even, I promise. Take care, everyone.
THE ANNIHILATED — Demo CS (Brainrotter)
Released three days into 2020 and has not been beaten. Gleefully nasty hardcore hits.

COLD BEAT — Mother LP (DFA)
Perfect melodic New Wave that will swirl in your head for months on end.

THE COOL GREENHOUSE — Alexa! / The End of the World 7″ (Melodic)
The funniest lyrics of the year, for fans of the FALL and @internetofshit.

ES — Less of Everything LP (Upset! The Rhythm)
Uncanny valley post-punk from London, a joy to finally hear these songs on record.

NO HOME — Fucking Hell 12″ (Hungry and Undervalued)
Record title of the year. Anxious hooks and relatably deadpan lyrics abound.

PLASTICS — Plastic World CS (Cold Cuts)
Brighton's best, breakdowns and smirks all around in a great hardcore punk debut.

SHOPPING — All or Nothing LP (FatCat)
Third album, and the songs add layers and machines and keep filling the floors.

SPECIAL INTEREST — The Passion Of LP (Night School / Thrilling Living)
Soundtrack to the strangest of summers, pure distilled mirth and fury, fuck this band rules.

SWEEPING PROMISES — Hunger for a Way Out LP (Feel It)
Best vocals on a record this year, best bass loops, best parallel universe top tens for sure.

V/A — ADK Achtung CS (Billo)
I have never been so jealous of another scene since gazing down at London in 2004.

JASON HARDING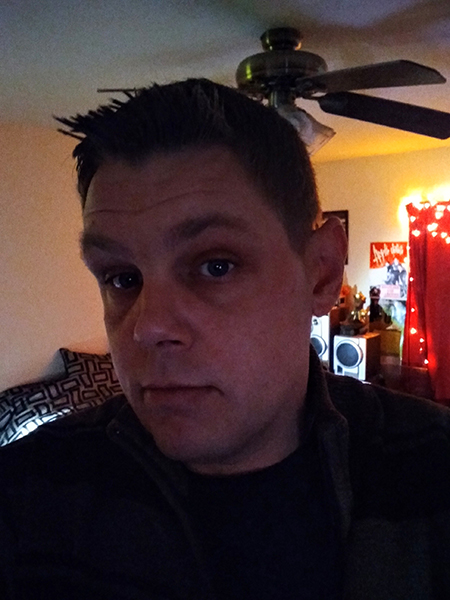 Jason is a NY/PA-based writer, artist, and MRR contributor
COLD MEAT — Hot and Flustered LP (Helta Skelta / Static Shock)
A tough and tight first full-length thumper from this Perth, Australia band. Packed with vicious and jarring '70s-flavored punk, this is a fine follow-up to their excellent Pork Sword Fever EP from a couple years back.

THE PIGS — Youthanasia LP (Breakout / Rave Up)
This compilation collects the killer, catchy, and crucial UK '77 punk of the PIGS. You can't go wrong. Check out my full review here.

SWEEPING PROMISES — Hunger for a Way Out LP (Feel It)
Believe the hype, and count on these songs appearing in a future TV commercial near you.

THE SPITS — VI LP (Thriftstore)
Cult punk heroes the SPITS made us wait nine years for these ten tracks, but rest assured they still sound like they make their music in the sewer. A few new classics, here.

EDDIE CRISS GROUP — Undertaker LP reissue (Hozac)
An unearthed blast of vintage NYC glam/sleaze, this obscure 1980 release from DAVID PEEL's Orange Records features the blistering guitar work of WAYNE KRAMER and plenty of excellent gutter energy. Read my full review here:

AMYL AND THE SNIFFERS — Live at the Croxton EP (Rough Trade)
A solid little live joint, as well as an excellent excuse to get the world's best current punk band on the list. Dig it.

WARSAW PAKT — Needle Time LP (Munster)
The legendary and rockin' '70s relic gets a proper reissue. Bout fucking time. Read my full review here.

VIOLENT CHRISTIANS — No Speed No Punk! CS (Roachleg)
Potent demo tape from this Austin band that sounds like an angrier version of the '81 CIRCLE JERKS. Hot damn. They've since released a 7″ that sounds like it was recorded onto sandpaper, which also rules.

INNUENDO — Demo CS (Unlawful Assembly)
Another really authentic-sounding '80s style band, INNUENDO plays effortless and smooth, head-bobbing O.G. hardcore punk. The future looks bright.

V/A — Cleveland Confidential LP reissue (Superior Viaduct)
Originally released in 1982, this record is a wild collage of the sleazy and smoky city-rock landscape of Cleveland circa 1978-82, and it's a real scorcher. Featuring the PAGANS, DEFNICS, JAZZ DESTROYERS, and many more.