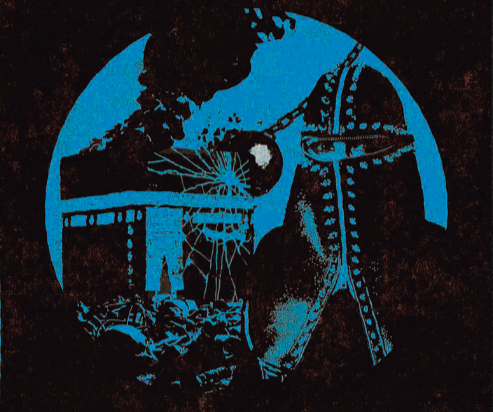 "Mecca, for me, is the representation of capitalism" – Taqbir
With their welcome wake-up call of a demo unleashed back in Feb still reverberating, we caught up with the singer of Taqbir to find out more about the origin and circumstance of their group, and what's next.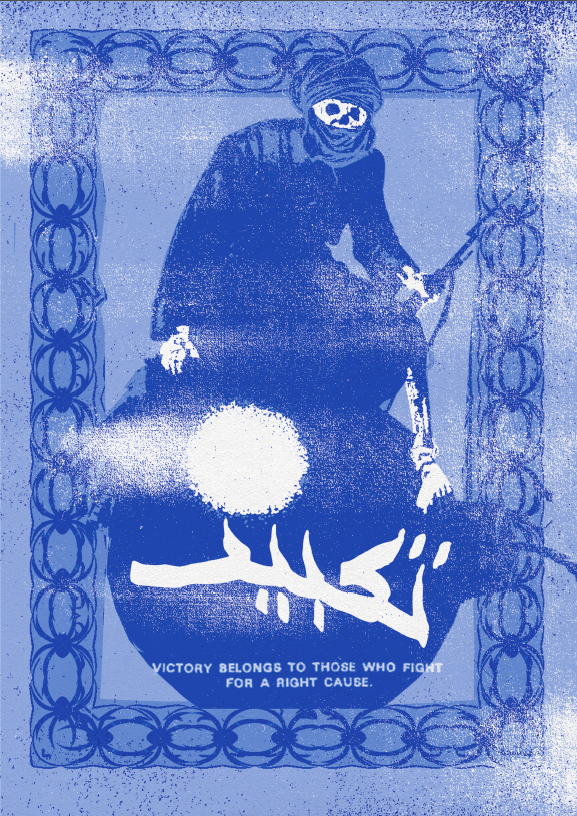 Who's in Taqbir, what does everyone play and how did you all meet? Have you all played in other bands before and have you played gigs or did you form during the pandemic?
Well, at the beginning, Taqbir was my friend and I, we met in a concert and we're neighbors, so during the pandemic we talked about music and he sent me a song he did and we talked about adding some lyrics in Darija (Moroccan Arabic) We liked it and we created the 'Taqbir project.' Now we're five: composer and bassist, lyricist, two guitarists and the drummer. They already have experience playing in other bands, but for me, this is my first one!
What is the music scene and punk community like in Tangier? Can you describe the places and spaces that you practice and/or play in?
I'm the only one from Tangier. Even if Taqbir is not based there, for me it was important to not to be easily locatable not only for what the band represents but also for personal reasons. I come from a very conservative family, so the only thing I know about the Moroccan punk scene is what I see on the internet. I'd love to know more about this side of my city. I know that in other cities like Casablanca and Rabat there's more movement than in Tangier, I really admire what they're doing out there. Sometimes we forget about how hard is it for some people to 'be punk' in other places of the world…
Taqbir wasn't really inspired by any band in particular, we just wanted to do something that we could listen to and enjoy while we did it. Last year we listened a lot to bands like Arms Race or Beta Boys: they're great!
Your demo tape features a drawing of a wrecking ball taking out the Kabah. Can you tell us a little more about the artwork and its meaning for you?
First of all, Taqbir is the term for Allahu Akbar,' usually used as a battle cry, for those who wonder. For me the cover totally denounces the religious institutions. The Kabah is the representation of authority in Islam and mecca —for me—is the representation of capitalism. Saudi Arabia earns millions of dollars thanks to the pilgrims and we all know where this money goes. It goes to bomb Yemenis for example. Religious institutions are built up by hypocrisy and it's my right to be against it, like white people have the right to be against their own religious institutions. Islam is not different from other religions. It is misogynistic, homophobic, retrograde, period.
How has the Moroccan state's response to the pandemic impacted the daily lives of the members of Taqbir, your friends and families?
As I said, I'm not in Morocco right now and I have no relationship with anyone in my family so I can't answer.
What should we expect next? Would you like to tour in the future?
We are working on new stuff and A World Divided [collaborative, non-profit label that promotes mediterranean and international punk] are going to release a limited edition tape, so stay tuned.
We are excited about everything, thanks for all the support and love, we hope we can enjoy the stages soon of course!
Support the band by buying the demo here | More about AWD at adivided.world