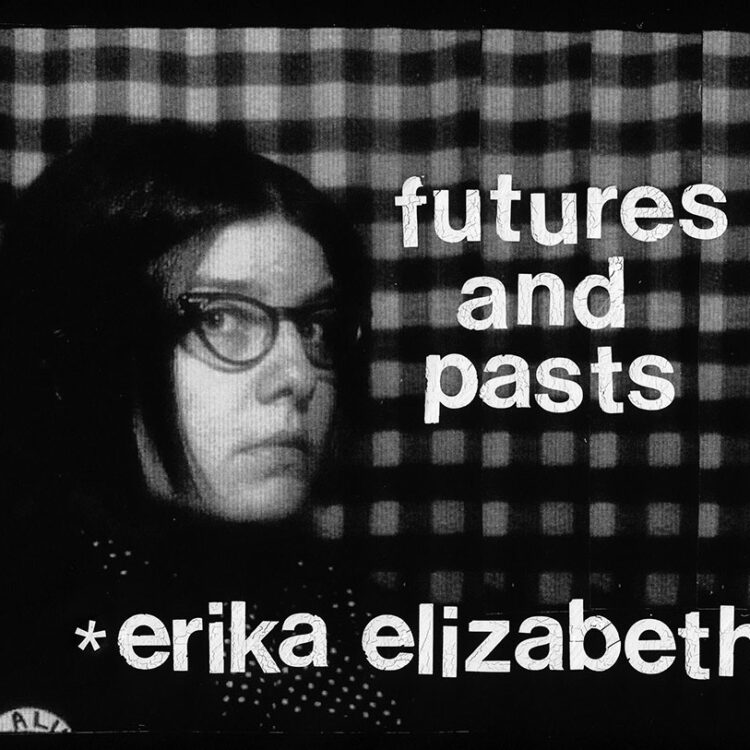 Futures and Pasts
Where were you when you heard the news that Maximum Rocknroll was going to be ceasing publication after the next few issues? I saw the announcement in my inbox while I was walking around a grocery store in Houston, Texas, of all places—back for a really short visit to the city that I grew up in, where I first got involved with DIY punk and non-mainstream music when I was a young teen in the late '90s. As a weird kid isolated on the outskirts of a huge, sprawling city that always seemed like a total cultural wasteland, the only connections to the underground that I had available to me in that era before widespread internet access were college radio and whatever mass-distributed zines (including MRR) I could find at strip mall newsstands. It's a sentiment that I heard echoed repeatedly by others as they processed the big announcement from MRR, unpacking how this magazine had helped them feel connected to something bigger than the reality of their own small-minded towns, and how it had unlocked a secret door leading to almost infinite pathways of information and resources that had been previously inaccessible and were just waiting to be explored. I won't go too deeply into that idea here because this column will be the last chance I have to go about things relatively normally and just talk about obscure early '80s femme-punks or new demos from basement No Wavers like I always do, but it's something that I'm definitely going to come back to next month in the final issue of this magazine. Take nothing for granted; you don't know what you've got until it's gone. 
The debut cassette from the SHIFTERS was one of a small handful of things that I talked about almost exactly four years ago in my first column in this magazine, so it seems strangely appropriate to be coming back to them and their new split LP with fellow Melbourne group PARSNIP right now in this last music-focused column that I'll write for MRR as a print entity. PARSNIP's technicolor mod-pop has a wide-eyed wonder similar to the TELEVISION PERSONALITIES and their Whaam! Records cohort, delivered in a freewheeling rush of warbling organ and sugar-spun harmonies. On "Counterfeit" and "Dailybreader," they draw equal inspiration from '60s sunshine psychedelia and the smudged smabolic jangle of the C86 movement, before capping off their side of the record with a tambourine-bashed, Girls in the Garage-styled hipshaker called "Hip Blister" that's as wildly raucous as anything that the PANDORAS or THEE HEADCOATEES ever put to tape. On the flip, the SHIFTERS offer up three tracks of their own, skirting the shaky line between wiry post-punk repetition and off-kilter pop scrawl. Comparisons to the early work of the FALL (including my own) have been a little inevitable—the cryptically sardonic lyrical narratives, the rhythmic tunnel vision, the scratchy sparseness and occasional lackadaisical twang, all constantly on the verge of collapse—but the SHIFTERS have really always been pulling just as much inspiration from other, more disparate directions. The paranoid and tightly-wound "Conscript" is the closest that the group get to Mark E. territory here, while "Photo Op" touches on raw, ramshackle garage stomp in the Back From the Grave tradition, and "Righteous Harmonious Fists" hits twin inspirations of no-fidelity UK DIY messthetics and the skewed pop experiments of Flying Nun's more eccentric 1980s wing. Believe the hype. (Future Folklore, futurefolklorerecords.bandcamp.com) 
One of the casualties of the year-end list that I had to send off in mid-December was CHRONOPHAGE's debut LP Prolog for Tomorrow, which quietly turned up in the last few days of 2018. Their Give Chance a Peace tour cassette from earlier in 2018 skimmed through the textbook of outsider pop inspirations from the past fifty years (the VELVET UNDERGROUND, the whole Flying Nun/Xpressway scene in New Zealand, scratchy '78-'83 UK DIY, early '90s lo-fi home recorders, etc.), and while the group is definitely still citing many of those same references this time around, the songs on the LP really work together as a much more cohesive and singular statement of intent. Sometimes the end result is urgent and skittish (the shambolic primitive-punk crash of "Days of Our Lives," or the jittery HUMAN SWITCHBOARD-isms of "She Paid the Ultimate Price), sometimes it's more spartan and sweet ("Dance to Guitar" recalls the best of BEAT HAPPENING, by which I mean the songs that Heather sang), but CHRONOPHAGE alway strike the perfect balance between noise and melody, leaving all of their rough edges exposed but never venturing too off course from a fractured pop accessibility. Prolog for Tomorrow somehow manages to sound both completely timeless and utterly out of its time; an unassumingly charming and wonderful record. (Cleta Patra, cletapatrarecords.bandcamp.com) 
Matthias Andersson, the mind behind the experimentally-bent underground musical empire built around Swedish label I Dischi Del Barone and print zine Fördämning, has just launched a new archival reissue offshoot called (appropriately) Fördämning Arkiv, and its first release is an amazing anthology LP for Sweden's early 80s DIY heroines SPORTEN ÄR DÖD. The group's name translates to "the sport is dead," and if you've seen the great 2013 film We Are The Best!, there's more than a few parallels that could be drawn between SPORTEN ÄR DÖD and the movie's unnamed fictional band of teen punk girls from Stockholm circa 1982 (whose signature song was, perhaps not coincidentally, titled "Hate the Sport"). The real-life story of SPORTEN ÄR DÖD is essentially as follows: three 16-year-olds enamored with early Rough Trade-style post-punk (RAINCOATS, MO-DETTES, etc.) start playing music together outside Gothenburg around 1980, record an eight-song demo and release it in a tiny run of 100 cassettes in 1981, then completely splinter the following year. The trio's self-taught sound was generally more in line with the minimalist, pop-informed approach of contemporaries like NEO BOYS or UNIT 4 than with the more jagged and angular DELTA 5/ESSENTIAL LOGIC school of late '70s/early '80s femme-punk, although KLEENEX might be their personal bridge between those two impulses—check that choppy, stop/start rhythm and the doubled "ahhh ahhh ahhh" vocals in "Raider," their ode to the Swedish version of the Twix candy bar! In addition to all of the original demo tracks, the LP also includes a live set of nine songs recorded in 1982 (most of which are otherwise unreleased), plus a beautifully presented insert booklet with photos and notes from guitarist/singer Ulla Á…kerström, and the entire package is a totally essential artifact for disciples of the international DIY girl underground. (Fördämning Arkiv, iddb.se) 
I know essentially nothing about this fairly new three-piece from Olympia called TOY, beyond the fact that their debut cassette Live at Curry Night was apparently recorded at their very first show and the five songs therein are all positioned squarely at the nexus of things that I like—dark, repetitive bass lines at the forefront, vocals that manage to be simultaneously anxious and detached, sparse No Wave guitar scrape, insistent and writhing rhythms. As might be expected of a live tape of a new band's debut performance (and at what I'm assuming is a DIY space), the recording is pretty raw and stripped-down, but it also lends a welcome immediacy to the demo, emphasizing the sorts of off-kilter and imperfect elements that made art-punk in the Messthetics lineage so appealing to me. "3" snakes along to some heavily hi-hat-spiked mutant disco drumming and a mostly two-note infinite loop bassline like a modern Oly-spawned BUSH TETRAS, with vocals buried deep in the mix as almost subliminal incantations, while the slow-burning and sinister post-punk crawl of "1" ultimately builds up into a hauntingly caustic chant of "shouldn't have wasted my time on you" that's unmistakable and cuts deep. This TOY demo is exactly the sort of unheralded and out-of-nowhere discovery that's kept me writing this column since 2015, even when I felt overwhelmed and on the brink of mental meltdown (almost every month, without fail), and I really hope that I have a place to keep shouting out to the overlooked weirdos and geniuses of punk future and past in whatever form MRR might take on next. (Reflective Tapes, reflectivetapes.bandcamp.com) 
Say hey at ripitupstartagain@gmail.com, more sights and sounds at futuresandpasts.org.