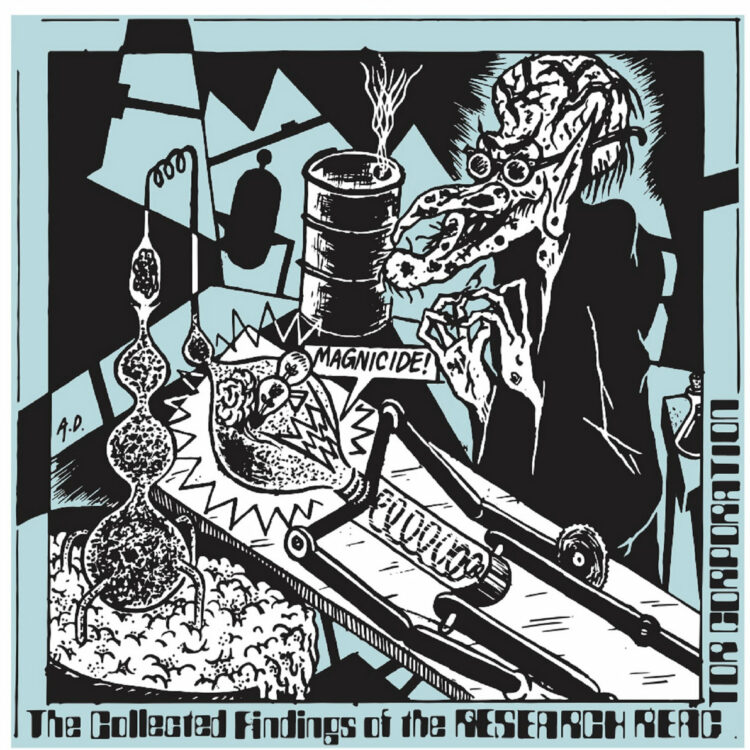 Research Reactor Corp.
The Collected Findings of the Research Reactor Corporation LP
It's a head scratcher that this group that sets battery acid in your veins is actually from Australia and not American flyover country. This is a compilation of previously released cassette tapes with an unabashedly egg-punk composition. R.R.C. plays rock'n'roll standards with a GEZA-X-like sneer characterized by herky-jerky interplay, a synthesizer setting down a catchy hook and dog-bark vocals somewhere between UROCHROMES and HANK WOOD on top. Nth wave of skrunky, Adderall-eyed DEVO-worship.