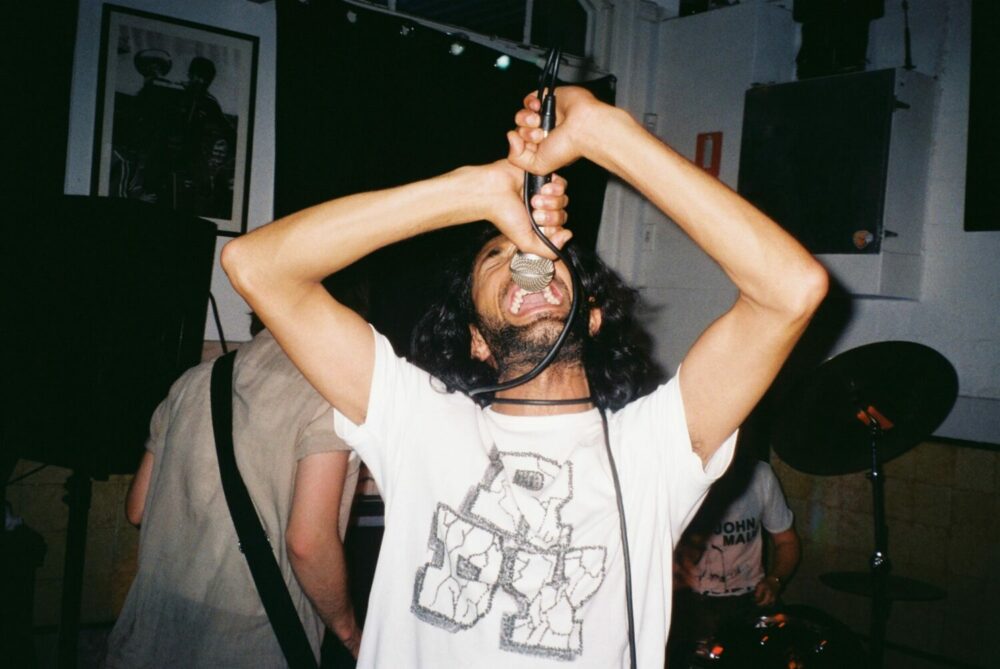 Sydney's Perspex See Right Through You
Perspex are a hardcore group from Sydney, Australia, dealing in deranged mosher sonics. We caught up with singer Toto on the occasion of their debut single, released on verified banger outlets No Patience and Sexy Romance. We talk Faustian deals, being falsely accused of a terrorist plot and life below the Tropic of Capricorn…
MRR: Yo! Please provide curious international readers with the Perspex origin story.
Toto: There was some really strong punk, hardcore, and electronic music going around locally in Sydney at the time [Perspex members met] and a lot of variety in the venues these tunes were playing at. You could see and play shows at; generator run outdoor spots, a DIY space 96 Tears, the standard pub affair with occasional mini-fests too.
I met Yuli at a lot of these shows who was playing in NEGATIVE GEARS and had also been involved in SEX TOURISTS and VIPP. He wanted to start a hardcore-ish band and hit up both Chris & Jack (who was playing in a fiery, short-fused hardcore band STRL). I initially thought I'd be playing bass, but Yuli suggested vocals which I was a bit dubious about after just having butchered SAVAGE GARDEN'S "To The Moon & Back" at a pub karaoke (RIP The General).
Yuli also had a rehearsal space that we could jam at any given time and First Timers had been established by some dedicated heads. Participation and encouragement were at an all-time high, to say the least, so I feel fortunate for having been given the opportunity.
MRR: What the hell are you yelling about, and why, Toto!?
Toto: A lot of the lyrical content is to do with moralistic fuck-ups both personally and universally without any real resolution. I like it when punk and hardcore especially have a disorientating sound and find that it suits these kinds of themes.
I've always been interested in the idea of the Faustian deal. Just because you do one saintly thing in your life doesn't mean it exempts you from evil deeds or wrongdoing. We still have the opportunity to improve and grow, or worse, fall further and sink lower.
Some songs have doses of social commentary as well, like "Torch" which is about my peers at university joking about me being falsely accused of plotting a terrorist attack. I wondered whether they would have said anything if it wasn't for my appearance. Later that night I dreamt that I torched down the building of our uni faculty with a lit blunt that I'd disposed of and left at the main electricity board.
MRR: What's good and what's shit about punk in Sydney?
Toto: Good things; great variety in sound, lots of support in sharing gear and backline, having to rely on each other in the face of ulterior motives from greedy investment management types, self-sufficiency.
Shit things; Tall poppy syndrome (sometimes it can be healthy to cut down pretension but I also don't think ambition should be curbed), cliques and sometimes a bit of a social ladder, unreliable venues, and a very neo-liberal system that can be a shit-fight to deal with.
MRR: How has your corner of the world dealt with COVID-19?
Toto: Sydney has been very lucky in the way of cases and because of its sparseness and how health professionals were able to distribute the warning signs to the public. The Australian government was resistant to reveal information surrounding COVID-19.
In the beginning, we were able to avoid a hard lockdown which made life much more tolerable. Venues are struggling to host live music and as a result, some of the music in the works that I've heard recently is more insular in nature. Await the return of the almighty drum machine.
I've found it disappointing how corporate monopolies are trying to capitalize on local businesses who are suffering (Why do we need 3 Woolworths all within 1km of each other?!) and how discounted life insurance is being advertised. To the small businesses that were selling toilet paper en masse that wouldn't usually though? RESPECT!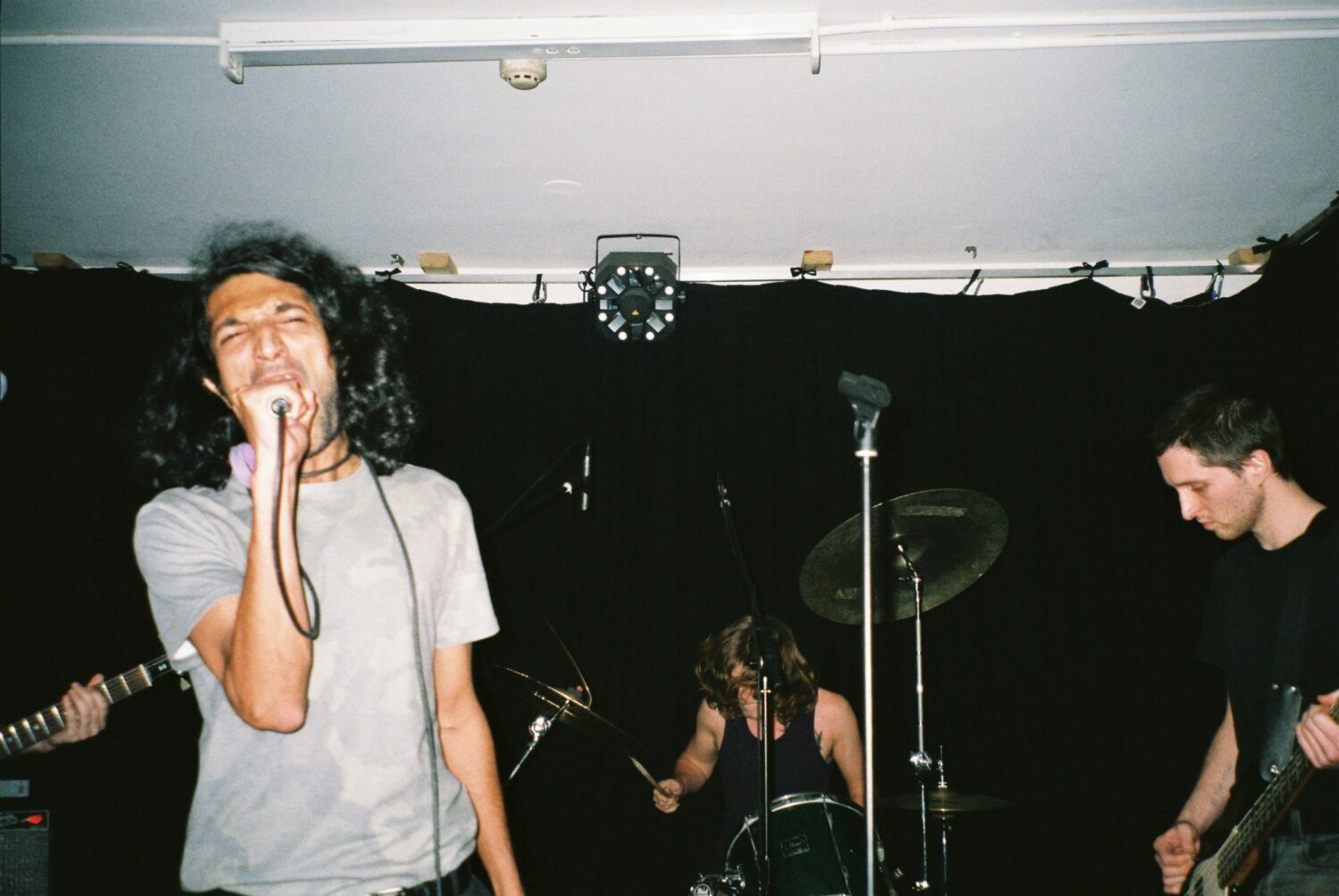 MRR: We played together down an alleyway once and it was very cool. Playing anywhere seems like a very foreign ritual right now. If or when we eventually transcend the virus, what would your dream line-up be to play on and where?!
Toto: That "Punk Outside" was sick! One of my favourite shows we've played. NASHO and ALLISTICS were on some other level that day.
Very hard to say about the dream line-up! DIÄT were supposed to play with THE CANNANES at the Sydney show which got canceled a week after the pandemic hit heavily over here, so definitely those two. It would be amazing to have Haram tour here again, and I really really want to have SPECIAL INTEREST tour here. They could play a generator show at the Canterbury Velodrome or underneath the highway bridge that's close to the Cooks River on the way to the airport. Maybe I should start saving up for a generator.
Perspex debut S/T 7″ is out now!
Get it or regret it, from Sexxxy Romance or No Patience