January 27, 2010
New Band Spotlight: Arctic Flowers
New Blood is our regular web feature spotlighting new bands from around the world!
Now check out some killer new shit…
Portland's ARCTIC FLOWERS may be important to some folks based purely on pedigree. And yes, the skill and experience of guitarist Stan (ex-Signal Lost) and drummer Mike (of a million-and-one great bands, including, currently, Defect Defect) definitely shines through in this band. But the other half of the group, newcomers Lee and Alex, on bass and vocals respectively, land the knockout punch with killer, dark, melodic vocals — just the way I like 'em — and a solid as fuck rhythm section.
Arctic Flowers' sound is unabashedly UK anarcho, but not in a way that sounds derivative and hackneyed. The songs sound tough as fuck, and don't delve into cliché, as this genre so often did in its golden age. Isn't that the best we can ask from a modern age punk  band — take what we know and love, make it your own, and do it well? If we were giving grades, Arctic Flowers would be at the front of the curve.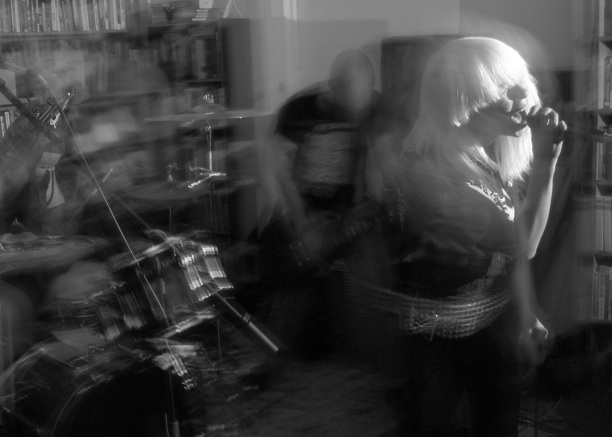 And for your listening pleasure, here's their 4-song demo!
Arctic Flowers – "Slouching Towards Bethlehem" MP3
Arctic Flowers – "Neon Tombs" MP3
Arctic Flowers – "Blue Heelers" MP3
Arctic Flowers – "Technicolor Haze" MP3
You can contact the band at arcticflowerspdx@gmail.com
Podcast: Play in new window | Download (4.4MB)