November 11, 2010
New Band Spotlight: Kromosom
New Blood is our regular web feature spotlighting new bands from around the world!
Now check out some killer new shit…
A heads up on a great new band, from our demo reviewer xYosefx in the new issue of MRR — out now!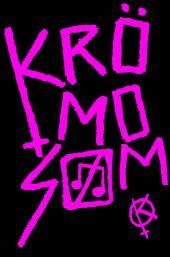 I generally avoid playing the ex-members game, but when members of two of my favorite Aussie bands of the past decade — SCHIFOSI and PISSCHRIST — join forces, I get a bit excited. The KROMOSOM demo features the first recordings of said band, and I have to say I'm relieved that this kicks as much ass as it does. Seven songs of Japan/Scandinavia-loving, no frills, noise drenched hardcore punk attack that'll make you want to charge your hair, dig that bullet belt out of the back of your closet, and get in a pointless fight with one of your friends, beating each other bloody until you're both laughing hysterically.
Write to KROMOSOM at: Hardcore Victim, Yeap, 464 A Smit St., Collingwood, VIC, Australia 3066 or email dbeat_holocaust@yahoo.com. Check out their MySpace page HERE and their website HERE.