September 16, 2010
New Band Spotlight: Pettybone
New Blood is our regular web feature spotlighting new bands from around the world!
Now check out some killer new shit…
Trans-national hardcore ragers
PETTYBONE
have been shaking things up in London for the past few months, injecting some much needed socially conscious girl rage into the largely boy-centric punk scene in this city. Ivona, Amy, Lianna and Zel make up Pettybone, from Czech Republic, Germany, London and Cornwall respectively!  Their music is fairly unclassifiable in the best way, but mixes bits of 'big' sounding metallic hardcore that's heavy on the chug with mid-paced, almost crusty sounds and a dose of '90s-style impassioned melody. It's just really exciting.
Of their name, they say:
We're named after the artist Raymond Pettibon with a feminine twist […] One of most – if not the most iconic artist in punk rock. Although a few people have asked if we are Undertow / Edge Of Reason tribute band after John Pettibone. However this is not true.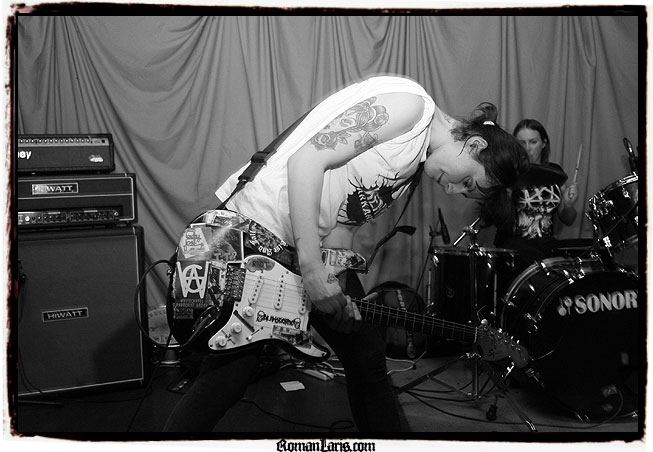 They've just recorded an album in Putney with Sam Thredder, which has been mixed by Kurt Ballou, and are currently looking for someone to put it out.
You can listen to their demo, being given away at shows, currently here.