MRR Presents: Friday Fuck'n Funnies!
Welcome to our new web comics section here on MRR.com! Every Friday we'll have a selection of comic strips from punx like you… You make funnies? Send em to funnies@maximumrocknroll.com and maybe you'll see yer comic here next Friday!
It's NOTHING MATTRESS by Brian Connolly!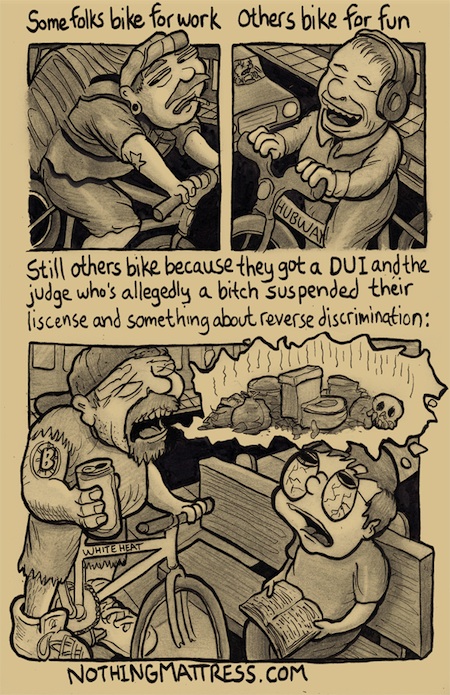 More at
www.nothingmattress.com
and
facebook.com/nothingmattress
Richie Bucher presents…
(click image to enlarge)
Hey, it's LIFE IS POSERS!

Totally check out
lifeisposers.com