MRR Presents: Friday Fuck'n Funnies!
Hell yes! It's the third installment of our web comics section here on MRR.com. Every Friday we have a selection of comic strips from punx like you… You make funnies? Send em to funnies@maximumrocknroll.com and maybe you'll see yer comic here next Friday!
NOTHING MATTRESS by Brian Connolly!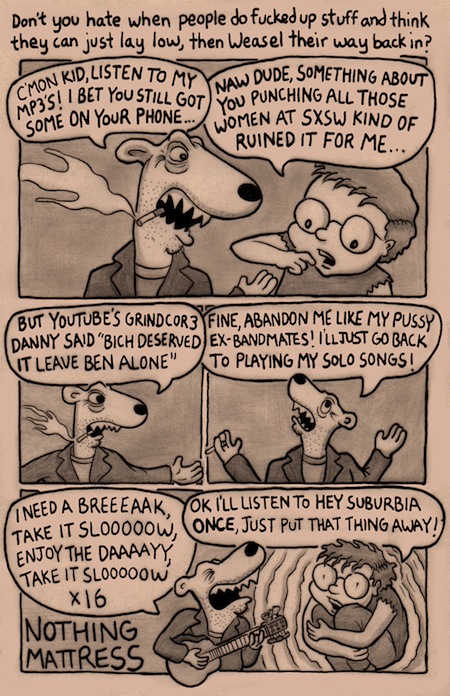 More at
www.nothingmattress.com
and
facebook.com/nothingmattress
Richie Bucher presents…
(click image to enlarge)
LIFE IS POSERS!

Totally check out
lifeisposers.com
"This Fucking Guy"
Illustrated by Kieran Castano, conceptualized by Allie Conti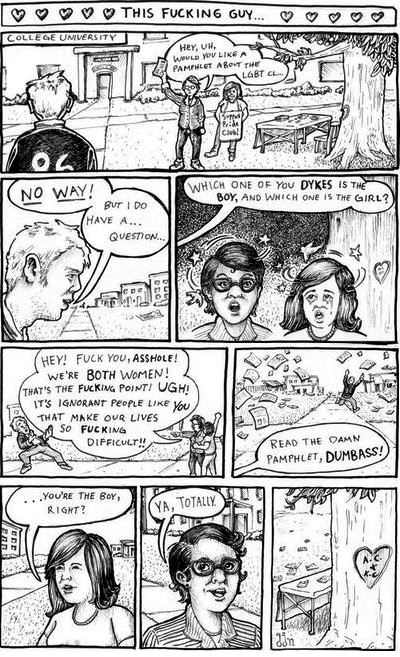 Check out more illustrations by Castano at
Kierandoodles.tumblr.com