MRR Presents: Friday Fuckin' Funnies!
It's Friday Fuckin' Funnies — the best comix section on the whole interwebs! Each Friday we have a selection of comic strips from punx like you… You make funnies? Send em to funnies@maximumrocknroll.com and maybe you'll see yer comic here next Friday!
The mad stylings of Bobby Madness!

You can find more by Bobby in the now-available-for-download
MRR Punk Comics Issue
!
NOWHERE CITY by Vickie Smalls!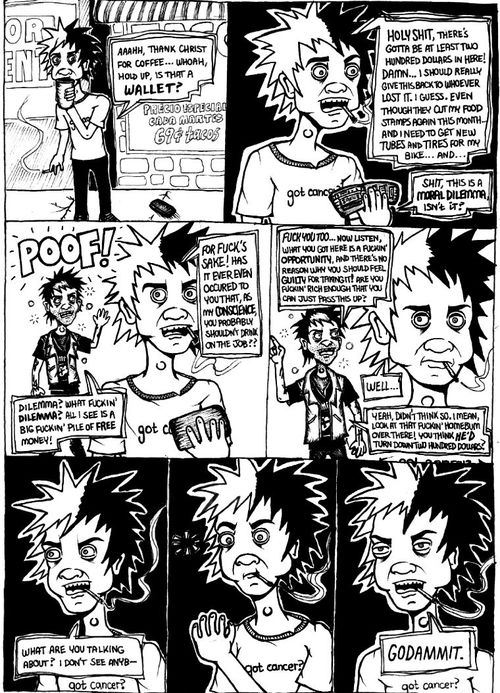 More great comix by Vic at
nowherecitycomix.tumblr.com
LIFE IS POSERS? NOTHING MATTRESS?
Life Is Posers and Nothing Mattress will return next week (we hope!). In the meantime get yer kicks at lifeisposers.com and www.nothingmattress.com.