Monday Photo Blog: David Ensminger
David Ensminger, former editor of Left Of The Dial, is also responsible for interviewing some heavy hitters for this very zine. He's also handy with the camera as I learned this weekend when I opened the email he sent over for this installment of the  Monday Photo Blog. Below are four photos from the recent Visual Virtriol in Houston, TX. Two nights of punk from the Houston, New Orleans, and surrounding vicininty held at Super Happy Funland. If you're interested, David also has a book of punk flyers titled Visual Vitriol: The Street Art and Subcultures of the Punk and Hardcore Generation available here.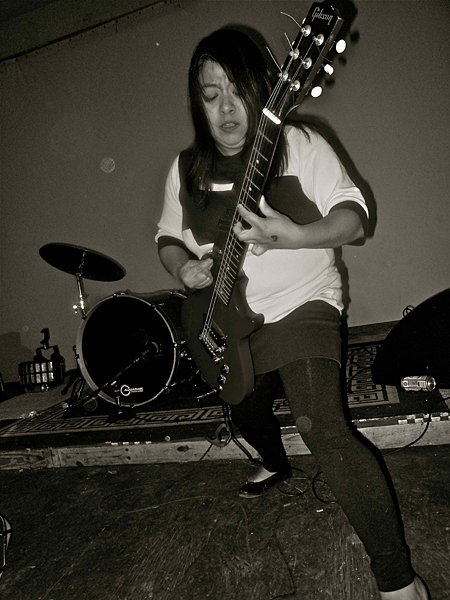 Send your tour photos, bands that have come through your town, the best of your local bands, etc. to: photoblog@maximumrocknroll.com (note new email address!). Include your name, the band (or subject) in the photo, where and when it was shot, and a link to your website (or flickr, Facebook, or whatever). Just send your best photos — edit tightly. Three to seven photos is plenty, and it's best to send pictures of different bands. Please do not send watermarked photos. Please make your photos 72 dpi and about 600—800 pixels at the longest side. Not everything sent in will be posted, and a response is not guaranteed, but we do appreciate all of your contributions — and feel free to submit more than once. Thanks!