Monday Photo Blog: the Alchemists
About a month ago Brazilian photographer Leonan Claro sent a few pics of the Alchemists (from Volta Redonda, Brazil). Nice, tight edit of pics: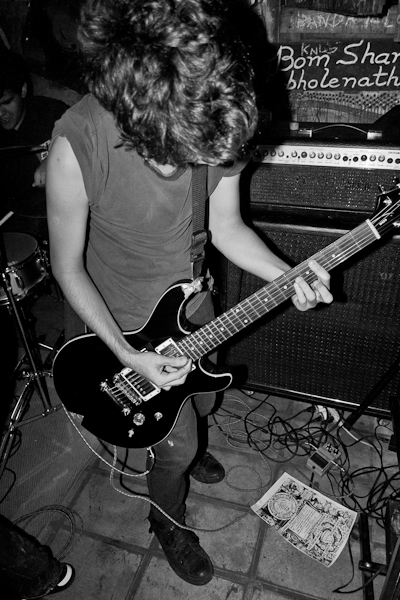 Shameless Plug Department:
To coincide with a art show up at the Stevens Square Center for the Arts in Minneapolis (closing party on April 16th!), I have a new zine out, called Sweat (Stains). Thirty-two pages, all music & tour photos. You can get it here.
Along those lines, I'd love to review or write about any photozines (or books!) you people are putting out. Drop me a line.
If you shoot shows and have photos you want to submit for the MRR Blog, send them to: photoblog@maximumrocknroll.com. Be sure to put "MRR Photo Blog" in the subject. Include your name, the band, where and when it was shot. Just send your best photos — edit tightly. Three to five photos is plenty. We like to exercise a little quality control here…not everything sent in will be posted. Please size your photos so they are 600 pixels (72 dpi) at the longest side.