Monday Photo Blog: The Tyrades!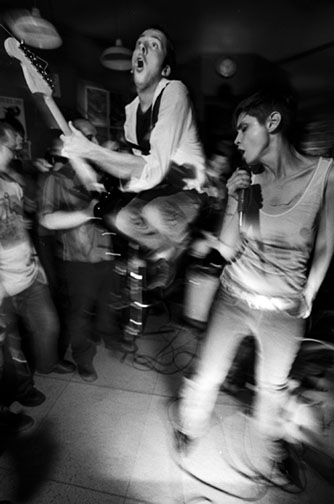 Well, all the pieces are in for the upcoming Maximum Rocknroll photo issue. We got almost 900 photos from about 80 people, from all over the world. It took longer to put together than I expected, but it's gonna be great. It's going to feature interviews with photographers: Chrissy Piper, Karoline Collins, Canderson, icki, Patrick Baclet, Gary Go!, Mateus Mondini, Daigo Oliva, Larry Wolfley and past MRR photo issue contributors Helge Schreiber (Welcome to Cruise Country) and Murray Bowles (If Life Is a Bowl of Cherries…). Plus we've assembled a pretty exhaustive bibliography of punk photo books and will of course have a huge selection of photos submitted by you.
There is going to be a subscriber-only version with a cool silk-screened cover, so now would be a good time to renew your subscription.
Look for the MRR photo issue in January!