New punk zine store in SF! Started by Matt Outpunk!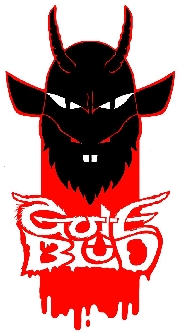 Spread the word…
Goteblüd is now open for business! Located at 766 Valencia, in San Francisco's Mission District, it's store hours are 12-5pm, every weekend.
Check out their website here: http://www.goteblud.com
Goteblüd is a "vintage zine store and gallery", as well as a home for a comic book. Here's what they have to say for themselves:
"We carry an interesting assortment of vintage fanzines and underground magazines, mostly along the lines of music, pop culture, sci-fi, weird/cult stuff, comic, graffiti, lowrider, tattoo, personal and others best described as "experimental." We have an exceptionally great selection of vintage punk zines, zines created by women and zines of GLBT interest.
"Along with selling zines, we hope to showcase zine genres and art/ephemera related to the world of self-publishing. On display in the space currently is a complete run of Slash Magazine, the seminal LA punk tabloid published from 1977 to 1980.
"Integrated within the store — which focuses on old things — is a new venture called Goteblüd Comics. This is a company I run that publishes a popular local comic book entitled Wuvable Oaf."