Record of the Week: KLEENEX/LILIPUT 1977—1983 4xLP
This week's R.O.W. comes to you from our record reviewer Jess Scott, and appears in the April issue of MRR magazine — out now!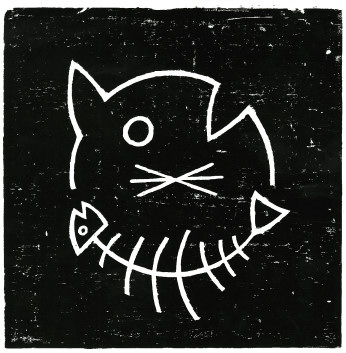 Mississippi Records once again delivers long-lost treasures into the bedrooms of at-cost vinyl lovers. From the CLEAN to ANIMALS AND MEN, this label resurrects classic music on vinyl that has often gone the way of the high bidders and downloaded afternoons. This 4xLP complete anthology of KLEENEX/LILIPUT doesn't feature any new tracks since the 2001 Kill Rock Stars double-CD, but the legions of dedicated KLEENEX/LILIPUT heads out there will not be disappointed by these eight sides of monumental post-punk screeching from the throats of a rotating cast of Swiss women during 1977—1983.
Describing, reviewing or recommending something as dense as an anthology is a wave of overwhelming language, an attempt to articulate a nexus where a band changed the way you heard everything around you, let alone how you then listened to music. The previously mentioned 2xCD anthology was released my junior year of high school and nothing could have transported such an inaccessible world of punk, feminism, or Swiss graphic art more swiftly.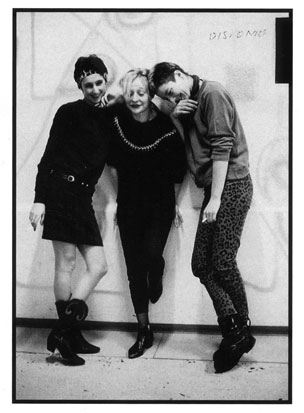 1977—1983 feels like the longest years a genre of music has ever seen — dog years, reality times seven. And if your band survived these harrowing catapults in sound and lived to tell the joke, then hopefully your life's work would look as expansive as this band's. Everything that seems to have mattered to punk girls as far east as Zurich is here: PATTI SMITH, ESSENTIAL LOGIC, HANS-A-PLAST and a million all-dude bands or rad groups these girls probably never knew existed; making a grab bag of influences absurd.
KLEENEX/LILIPUT were original, punk, feminist wild kids (not always all-girl) who might've gotten by as an art collective if their songs hadn't been so goddamn good. This probably isn't going to be your first acquaintance with KLEENEX/LILIPUT, but if it is I am so excited for your tomorrow. The sealing of the deal is the 10″ x 10″ photo collage zine/booklet, which is basically modest pages from guitarist Marlene Marder's complete KLEENEX/LILIPUT historical diary (available by emailing her for a shipping price at: mar_mar@bluewin.ch) — possibly the only thing in this world that could compare to these 46 tracks of total freedom through noise.
Consider this the last tick on your bucket list, gramps.