"How much punk rock do you hear in Russia?"
Tigran, a kind reader from the former USSR sent in this rad selection of Soviet-era punk rock for your listening pleasure. Tigran writes, "It contains great '80s Soviet punk bands that were really innovative and talented. They created a unique sound not even heard of in western punk at that time." Take that, Mykel Board!
He also sent these great pics! Here's the download. Playlist at the end of the post — насладитесь!
[Update from Tigran & Facebook readers: A few bands here are actually post-Soviet — Grazhdanskaya Oborona, Chimera and Nyurnberg are from the '90s. Thanks nerds!]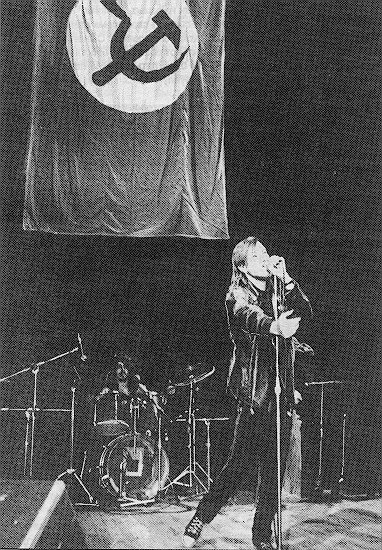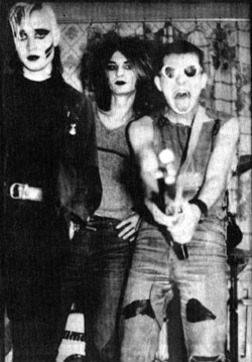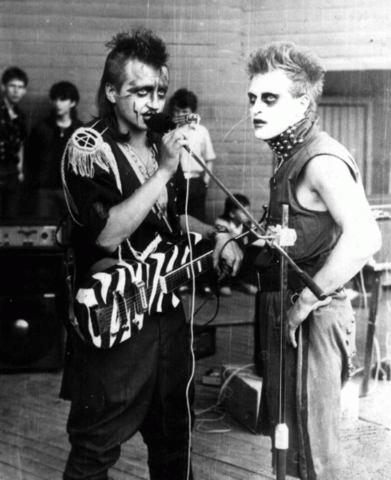 Soviet mixtape playlist:
1. mi sjadem na tanki / ADOLF GITLER
2. rejgan provokator / AVTOMATICHESKIE UDOVLETVORITELI
3. rukoyatka / CHIMERA
4. serij golub / ZVUKI MU
5. totalitarizm / GRAZHDANSKAYA OBORONA
6. vintovka eto prazdnik / GRAZHDANSKAYA OBORONA
7. budushego net / INSTRUKCIJA PO VIZHIVANIJU
8. opredeljonnije / MATROSSKAJA TISHINA
9. deklosirovannim elementam / YANKA
10. epidemija sili / NJURNBERG
11. na blazhennom ostrove kommunizma / KOMMUNIZM
12. novobranci / ARMIJA VLASOVA
13. tretij reih / ADOLF GITLER
14. trezvost / BRIGADNIJ PODRJAD
15. zagovor / GRAZHDANSKAYA OBORONA
16. zoopark / POSEV
17. davaj vojnu / PIZHEVIJE OTHODI
18. radiodiversija / AUKCION