Wow, what a show! Black Rainbow/ Younger Lovers/Alabaster Choad/ Displeasure in Colma(!)
Black Rainbow, Younger Lovers, Alabaster Choad, Displeasure, July 16, 2011 @ Serra Bowl in Colma, CA. Show review by Anna Brown, still from video by Sarolta Jane Cump.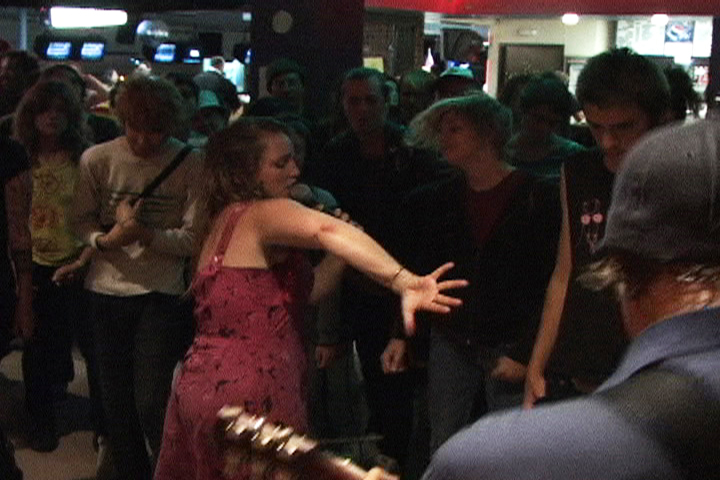 The bowling alley, it turns out, is a fine place for shows. If you clear a space in the arcade and set up a shitty P.A., the bands are pretty audible over the sound of crashing pins. You can get a grilled cheese and fries at the snack bar, or onion rings if you're vegan, and belt out some Luther Vandross on the karaoke stage in back between bands.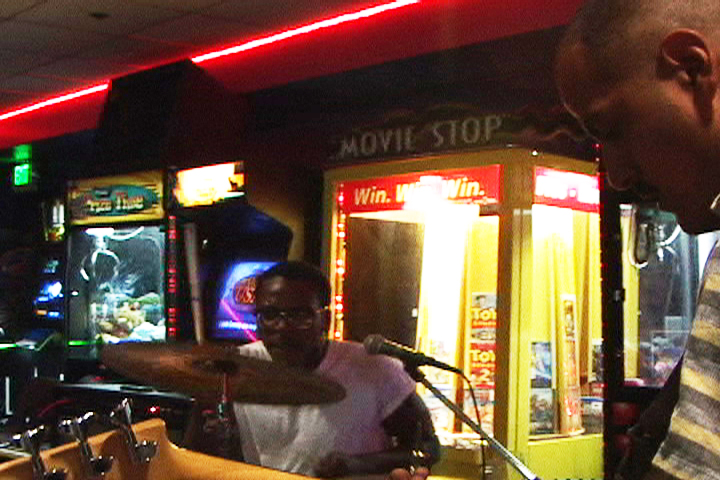 Serra Bowl was a weird scene on Saturday night. The punks, the bowling alley folk, and the professional karaoke singers all got along fine, though. And the bands were great.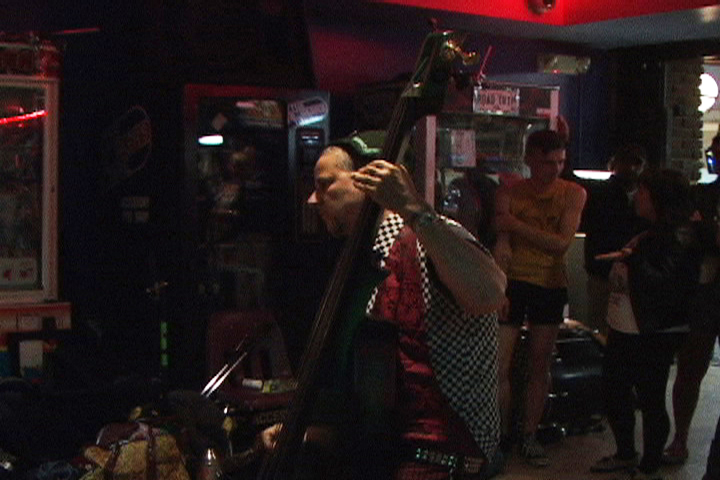 Brontez was in the house with The Younger Lovers, celebrating their self-titled record release. Best record cover ever, BTW. And Black Rainbow played a loud and wild set in front of the Joust game. But, in an even more surreal moment, Exene Cervenka, (who was in town making a movie about Ivy Jean) sang acapella, old depression-era country songs, and even "The World's a Mess," wearing overalls and sounding just as tough as ever. There was a moment there when I was sure I was dreaming.